StandInBaby® is helping to train photographers to provide meaningful images for grief stricken families during in hopsital palliative and berevemen sessions. 
I speak from personal experience when I say loosing a child is a horrific journey no parent should have to go through.  I also understand all to well that after everything, you are left with nothing but your sadness for the hopes and dreams of a life never lived and a child you never got to know.
This is why Palliative and Berevemen Photography is so valuable.  It validates the baby's worth and existence, support parents' expression of grief and mourning, assist in meaning-making, and improve parents' ability to cope with the death.
The wonderful team at Birmingham Children's Hospital have been using StandInBaby® for the past year to help train clinical photographers across the UK.  (They have also supplied all images used in this post)  Here what they had to say .....
"We have such positive feedback for our StandInBaby.
It has been such a useful resource for us in helping train other clinical photographers across the UK about how we photography palliative and bereavement at the Children's Hospital in Birmingham. I have attached some photographs we have taken from our training session and we hope to be delivering more training in 2019 with our StandInBaby playing a key and vital role.
We are so pleased with our purchase, the carry case is ideal for when we are travelling to deliver the training and the step by step guide has also been really useful for us and helping us to learn new techniques."
Stephanie Scrivens / Clinical Photographer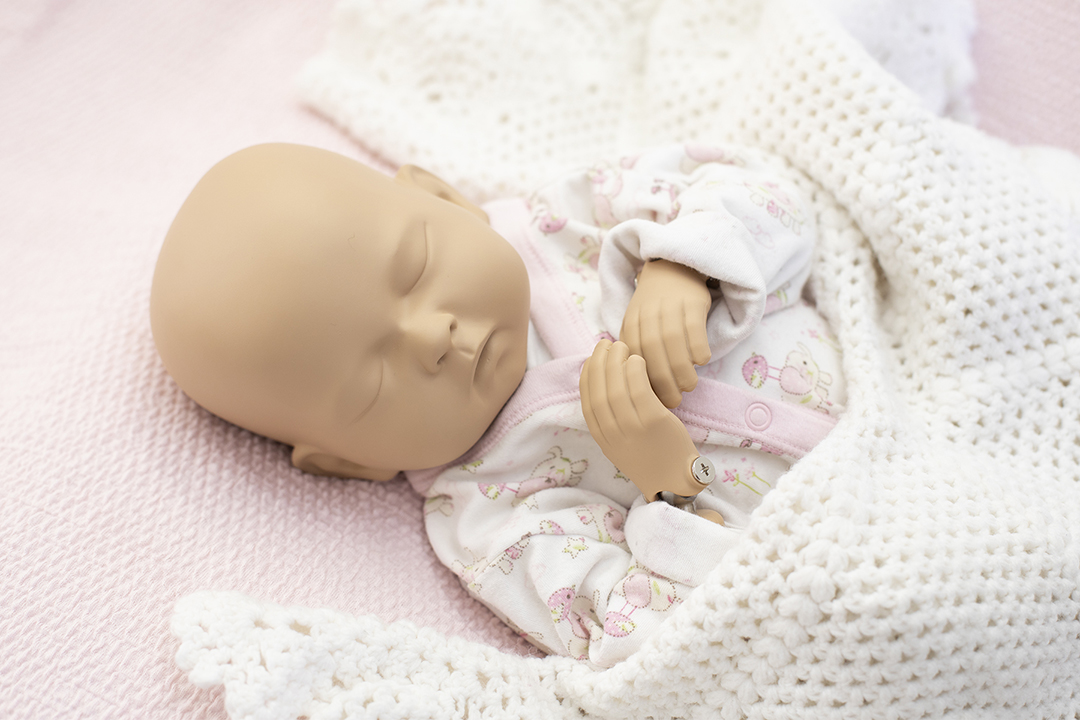 .... And to all the wonderful photographers that freely contribute their time and skills from around the world we all THANK YOU. 💕 You are a blessing!