What's in this book?
79 pages of step-by-step illustrated guides, your cheat sheet to achieving and editing advanced newborn poses!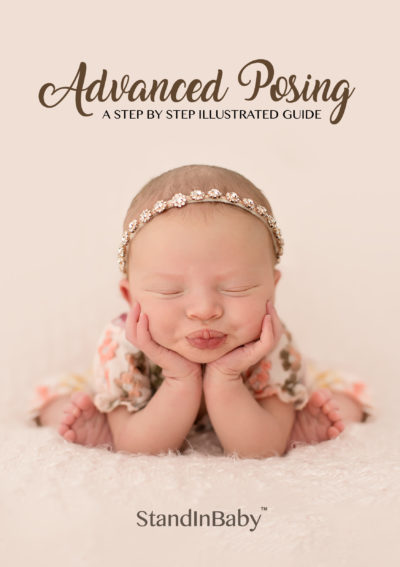 Award winning Photographer, Sandra Moffatt guides you though her advanced step-by-step posing and editing techniques to confidently & safely achieve advanced poses with full support and minimal impact on your baby.
Step by Step illustrated instructions for Photoshop,
This Advanced Posing guidebook is perfect for anyone who is wanting to enter the field of Newborn Photography as well as those looking to improve or optimise their posing or transitional posing methods for greater results.
PLUS ... 19 Bonus Photoshop Videos!!
Invest in your creativity
This interactive PDF guidebook contains 19 videos. If you are having any issues viewing the videos we recommend you download Adobe Acrobat Reader.  It is a FREE program that is also a available for most portable devices. (NOTE: The videos do NOT have sounds and are a visual guide to understanding the photoshop methods included in this book.)
Know someone else who would love this?    Share now!
© 2018 StandInBaby™
These posing & transitional techniques were developed by StandInBaby™
The Guidebook is provided for personal use only.